Mexico City is jam packed with so much to do! Even though our days were packed, we weren't able to finish some items on our list. In preparation for arriving to Mexico City, we watched shows about the food and started making our "must eat" list (obviously food is a top priority for us and thankfully Mexico City provided so much delicious food).
Food:
Street Food: Street food is one of my favorite things about CDMX. As an avid snacker, I love when food is readily available to me. Also as someone who likes to save money, I love when food is affordable. So essentially street food was a win-win for me. We ate tacos with all forms of meat, tortas, quesadillas, and foods that we really don't know what they were…but they were delicious!
Tacos: I could eat tacos for every meal. For a couple of days, if felt like we did and I'm not complaining.
Churros: We doesn't love fried dough rolled in sugar? Sometimes with chocolate poured on top??
Mole: Chocolate with chicken?! Sign me up. And homemade tortillas.
Museums
CDMX is also known for their museums, over 150 of them! There are more museums in CDMX than any city in Latin America. We spent time at the notorious Anthropology Museum, the Tequila and Mezcal museum, Frida Kahlo's house (Casa Azul), and the Memory and Tolerance Museum.
The Memory and Tolerance Museum was our favorite. The museum covered the seven genocides (Holocaust, Armenia, Rwanda, Cambodia, Guatemala, Ex-Yugoslavia, and Darfur) defined by the UN and then had a floor about tolerance and the need for inclusion and diversity. For the Holocaust alone, it was an entire floor.
Being social workers, we kinda sped through the inclusion/diversity part. (We get it. We made a career out of it). Part of the museum focused on the role of social media in the propaganda of genocide. One of the interactive segments was a video clip of Trump, when he spoke so vulgarly and derogatorily about Mexicans. I felt so much shame standing in a room of Mexicans, who are spending their Sunday afternoon learning about tolerance, watch the President of the United States speak so poorly about them, spewing such hatred and lies. I hoped that the people in the room assumed I was German or Swedish.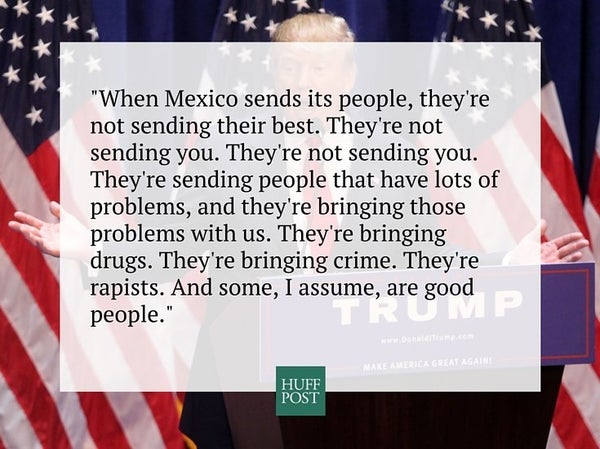 Culture
We attended a Lucha Libre match, explored the Teotihuacan pyramids, and went on two walking tours (one is simply not enough).
Murals
There are beautiful murals painted throughout the city. I loved walking and stumbling upon art. My favorite group of murals were in the Guerrero neighborhood, a neighborhood with one of the highest crime rates in the city. These colorful murals were created by Liberalia Collective Itinerant, an organization whose mission is to beautify the neighborhood through art. Their goal is that through their art there would be an increased sense of community, thus decreasing crime in neighborhoods. Through the murals, they hope to contradict violence and create a street museum that is sustained by and for the people. The initiative also hopes to make indigenous people more visible.
Mexico City was built on top of a swamp and is very susceptible to earthquakes, with many builds leaning and sinking into the ground. Outside many large buildings there were green squares painted on the ground, signaling the safest spot to go in case of an earthquake.
We mainly rode the metro because it was so cheap! 5 pesos (25 cents per ride). There are designated metro cars just for women and children! How cool is that! It's not very often that women and children are at the forefront of public transportation decision making, let alone any decision making. This was meant to enable women and parents to feel safe while traveling around the city with their children. They even had police officers that patrolled the cars to insure the standard was being upheld.

While I am trying to learn Spanish, I am also realizing more about the English language and the importance and weight of words. While in Mexico, I have frequently used the word "Mexican". Before, I used the word hesitantly because it often is said with a negative connotation and racist intent in the United States. I've had to reteach myself that "Mexican" is indeed a beautiful word, that describes an incredibly talented, hard-working people group.
We felt completely safe and welcomed in Mexico City. Mexico is quite grand and has so much more to explore other than the beaches. We are excited to learn and discover as we continue to San Miguel and Oaxaca!
-Jocelyn (& Claire)